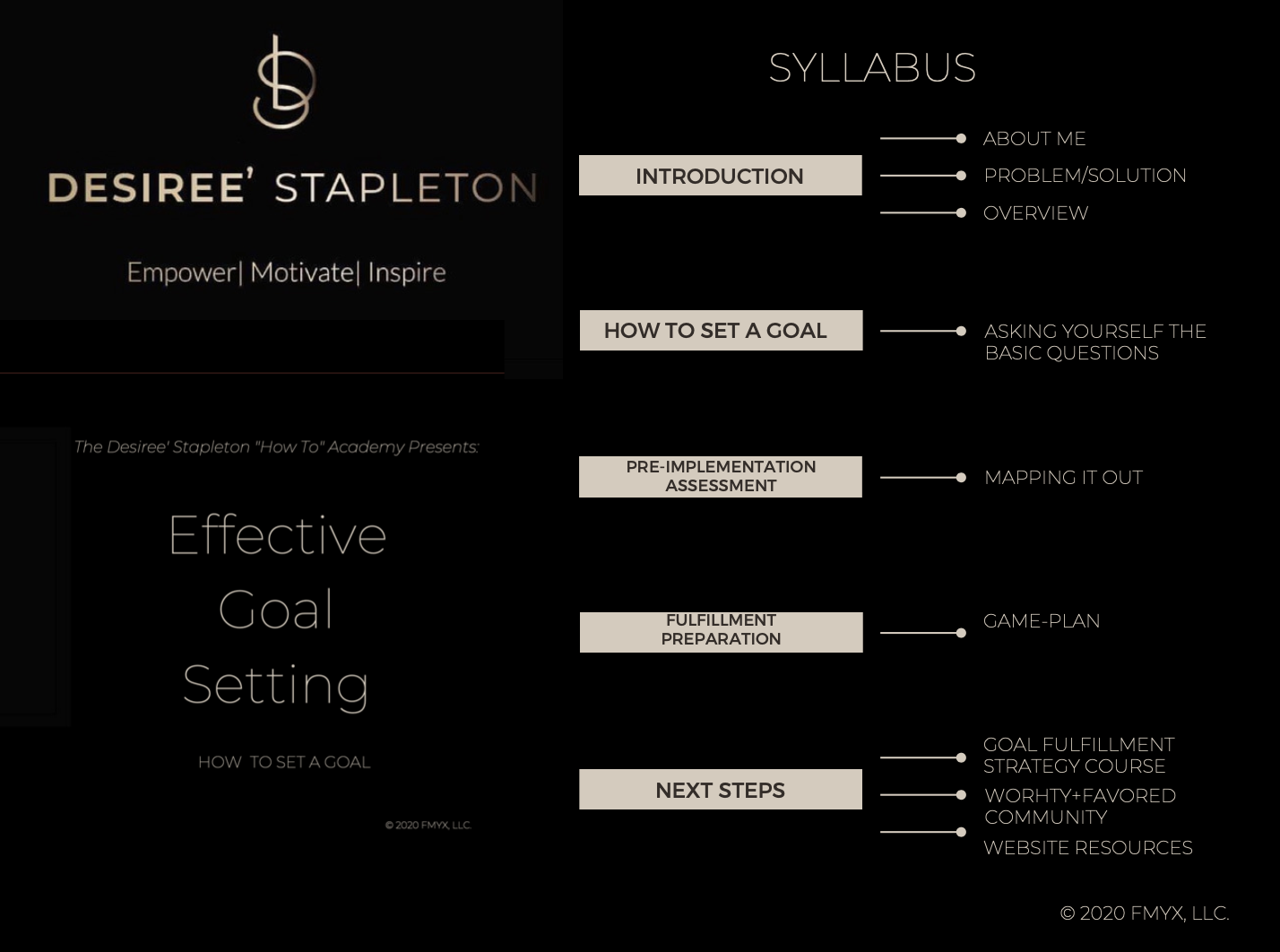 Syllabus
Here, you can find an outline on what to expect from this course. We will walk through how to establish a goal and get our foundations steady for goal fulfillment.
Join the Experience
This course serves as a basic guide to get you pointed in the right direction for goal fulfillment.
You will have an opportunity to answer some basic questions needed to ensure success, map out your thoughts, and create a game-plan.
This course serves as a pre-requisite to the Goal Fulfillment Strategy course, and is also automatically included when you purchase that course.
*There, you will expound on the information learned in this course.*
How to Set a Goal
Are you ready to learn how to establish a goal? Are you someone that doesn't know where to start or what to "reach" for?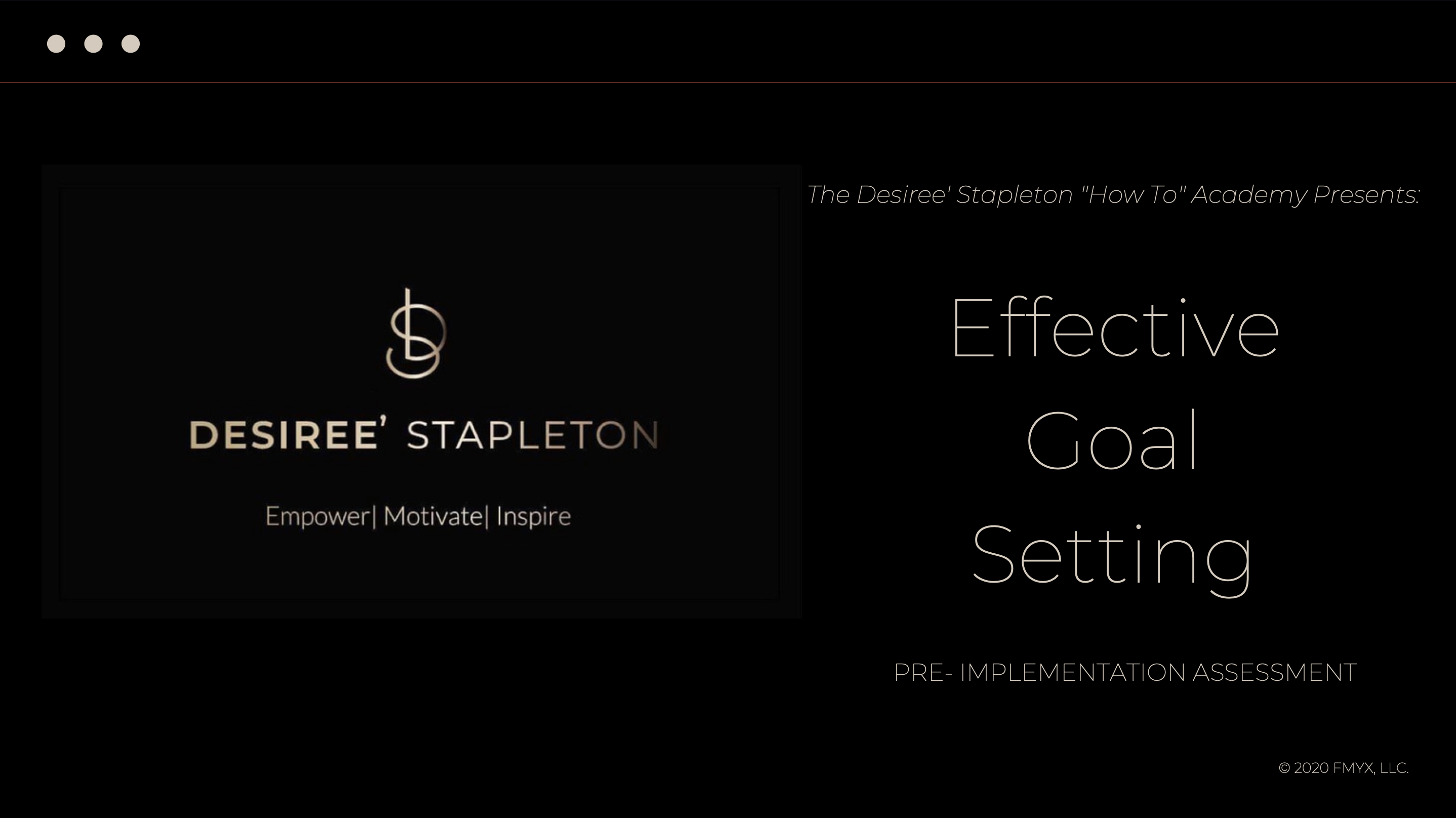 Pre-Implementation Assessment
Are you someone that needs assistance mapping things out after you've set your goal?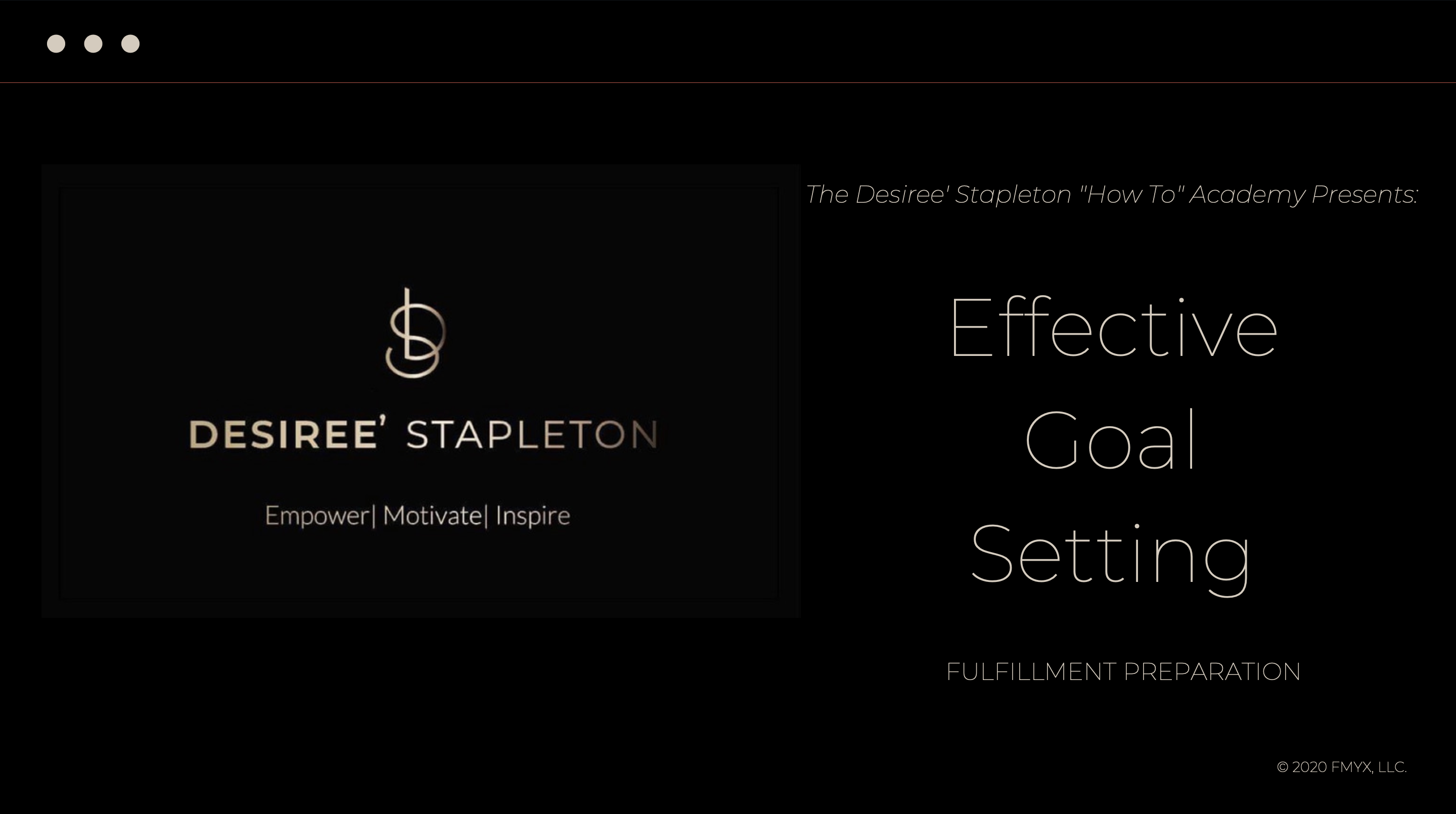 Fulfillment Preparation
Got everything else taken care of, but need help preparing to achieve your goal? Do you need help game-planning after you have mapped everything out?
Desiree' is the creator of The Self-Help App, and is a 2x '30 Under 30' honoree and Forbes 'Next 1000' nominated master level life coach, author, and CEO who helps women produce and hit more of their goals.
She can be found in the 40th annual Forbes 400 magazine, Thrive Global, Business Insider, Entrepreneur, and more!
*** In addition to being a Certified Master Life Coach, she is a Certified: Mindfulness, Happiness, Life Purpose, Goal Success, Professional, and Mental Health Life Coach. 
More info and other services can be found at desireestapleton.com.
Check your inbox to confirm your subscription