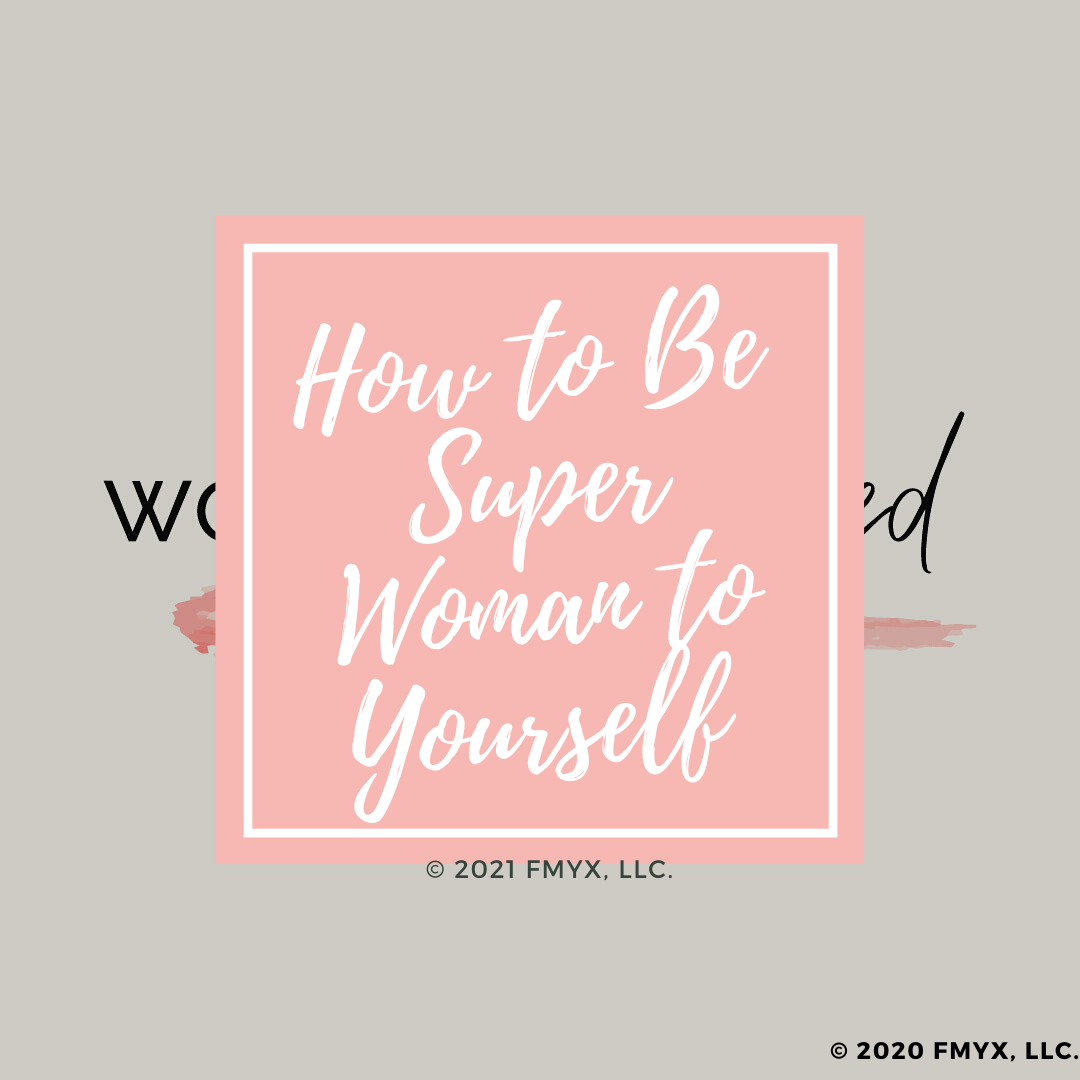 It's Time to Put The Cape on For YOU
Sis. Let down your hair sis.
This class is for you. Let the "girls" hang free. Put the wig on the mannequin, and pour up a glass of wine sis. This. Class. Is. For. You.
Are you the one everyone asks for advice? Are you the person that people call because they can count on you to get the job done?
Are you screaming "Yes" over there yet?
Women.. How.. DO.. We Do It?..Do you feel like the world would literally end if you stepped away from your duties for even the slightest of extra milliseconds?
I already know the answer is "yes". Just like I know there are tiny humans probably trying to break their way into whatever room you've tried to hide yourself in. 
And I know that you probbbbably have to put your phone on Do Not Disturb just so you can take some 'Me' Time.
Listen..
I get it. THIS is why I made the course. By the end of this course, I want you to feel as strong and as capable as SuperWoman. But ultimately, I want you to know that you are human. And sometimes it's okay just being a woman that is SUPER.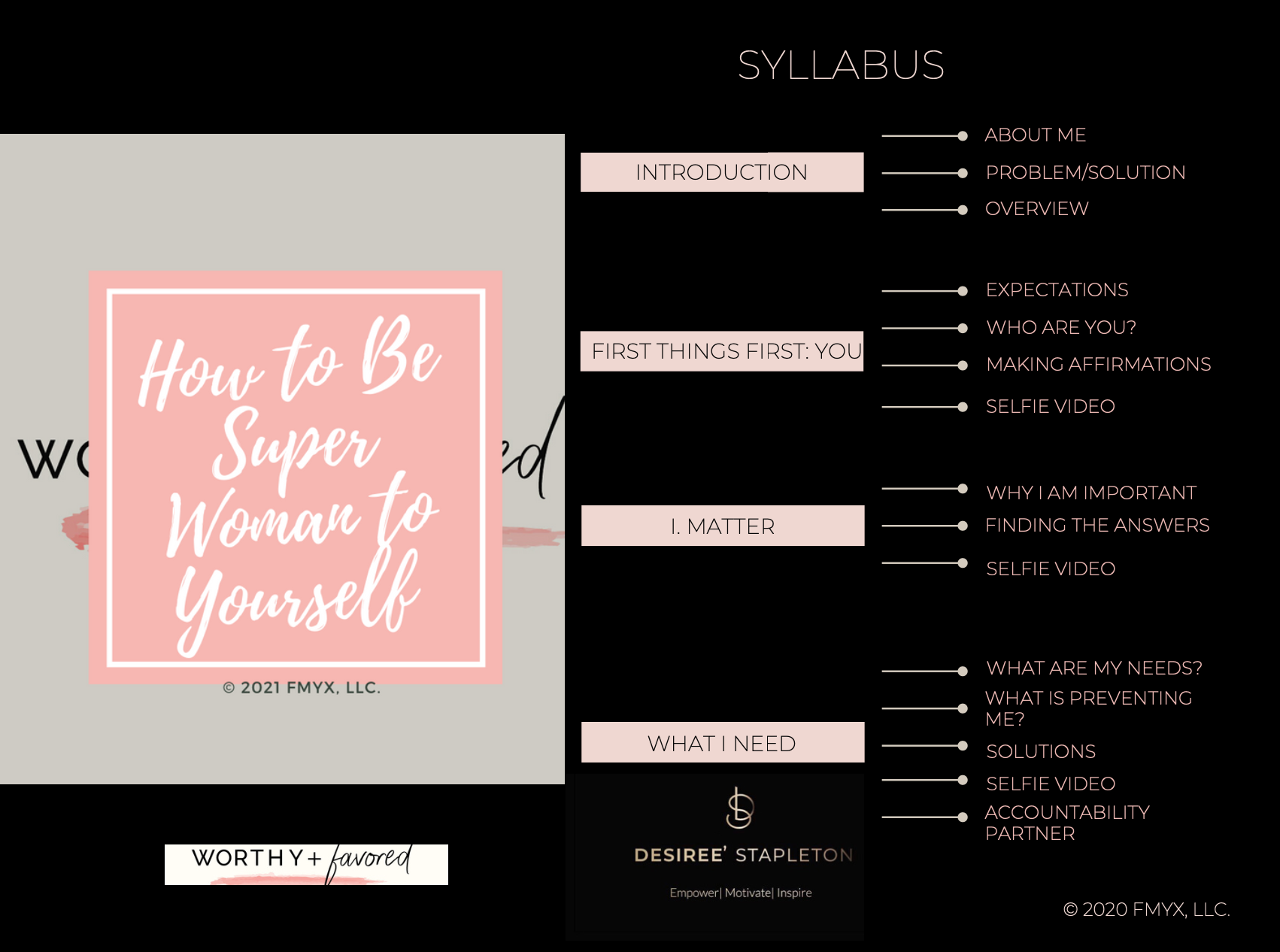 Syllabus Breakdown 1
Let's talk about what you hope to gain from this class, dive into who you are and why you are special, affirmations, determine why you are important, and what your needs are.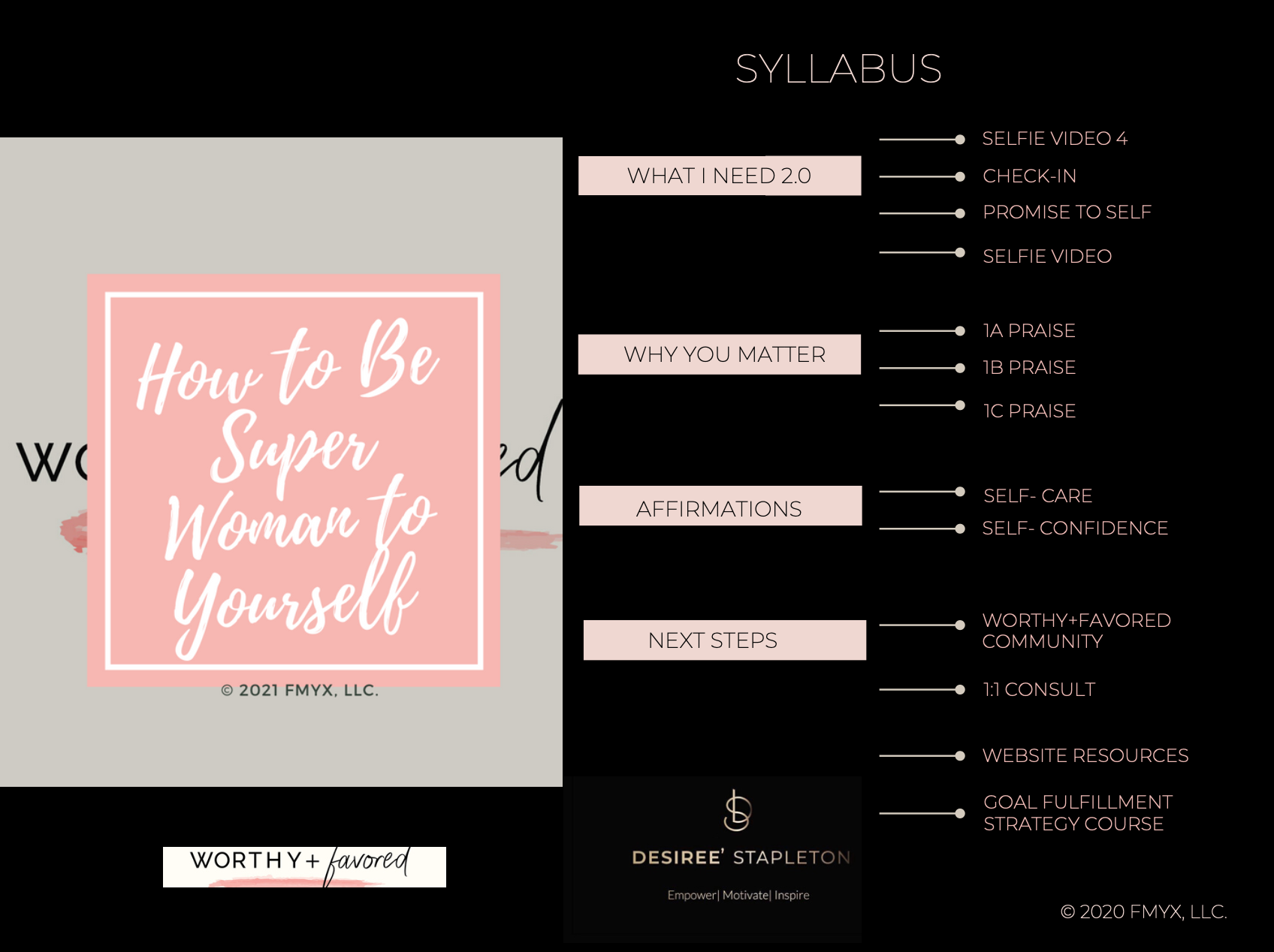 Syllabus Breakdown 2
Let's dive deeper into what you need, why you matter, and what your next steps after this course can be. You are so great, so worthy, and so excellent. I appreciate you sis, and all you stand for.
Check out my press!
Learn why I created this academy.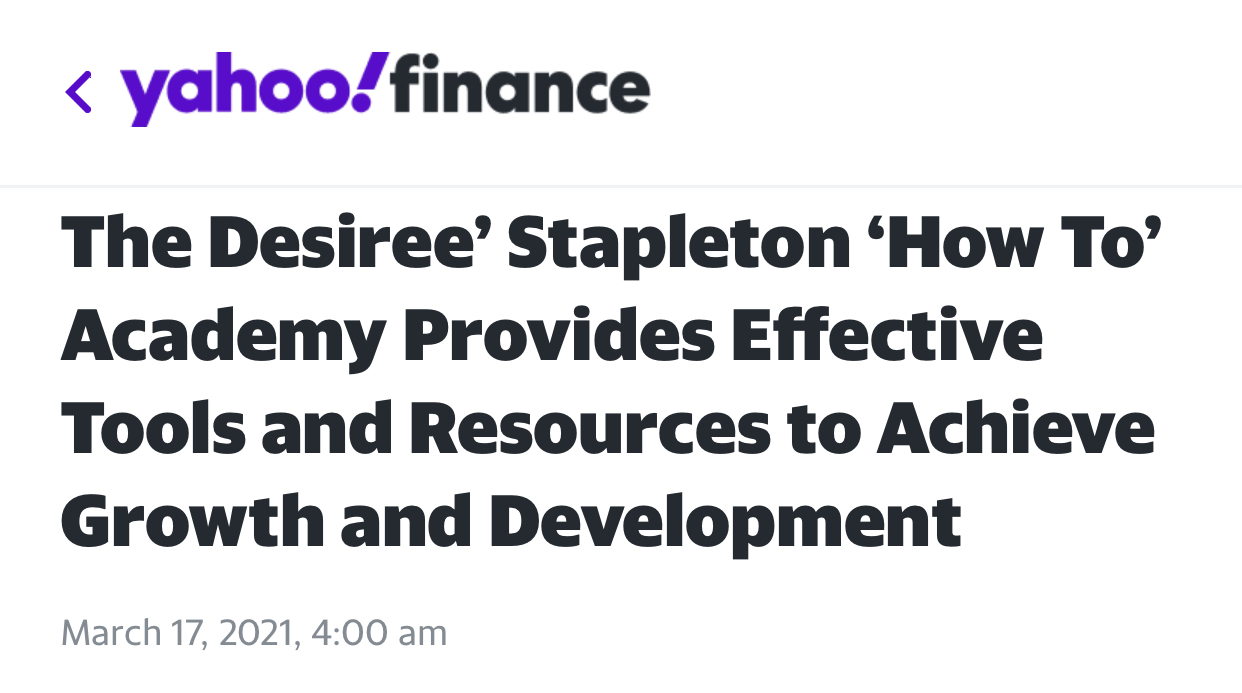 Check out the press for this academy on Yahoo Finance!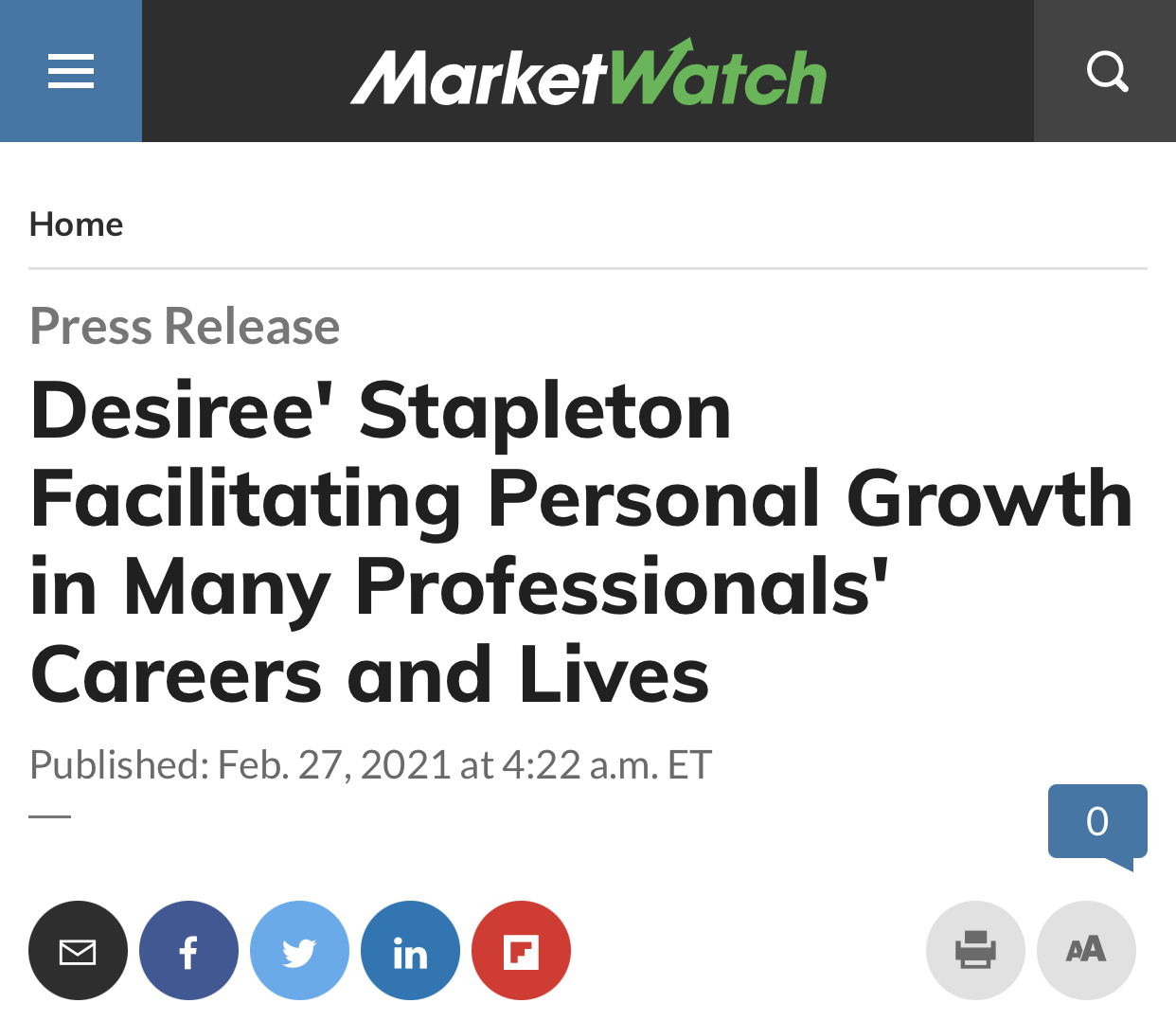 Hear what's said about Desiree', this academy, and course here!
Desiree' is a Certified Master Life Coach, contributor for Entrepreneur.com, Author, and CEO that specializes in resilience training and goal fulfillment strategy.
She has been featured in numerous publications such as Yahoo Finance, Business Insider, NBC, FOX & CBS News, and is the owner of a consulting firm that provides every-day people with actionable steps to help them achieve their goals and enhance their personal growth and development.
She is also a Certified: Mindfulness, Happiness, Life Purpose, Goal Success, and 'standard' Life Coach and my goal is to help you do the 'internal' work to get the 'external' results". 📣🙌🏽 
More info and other services can be found at desireestapleton.com.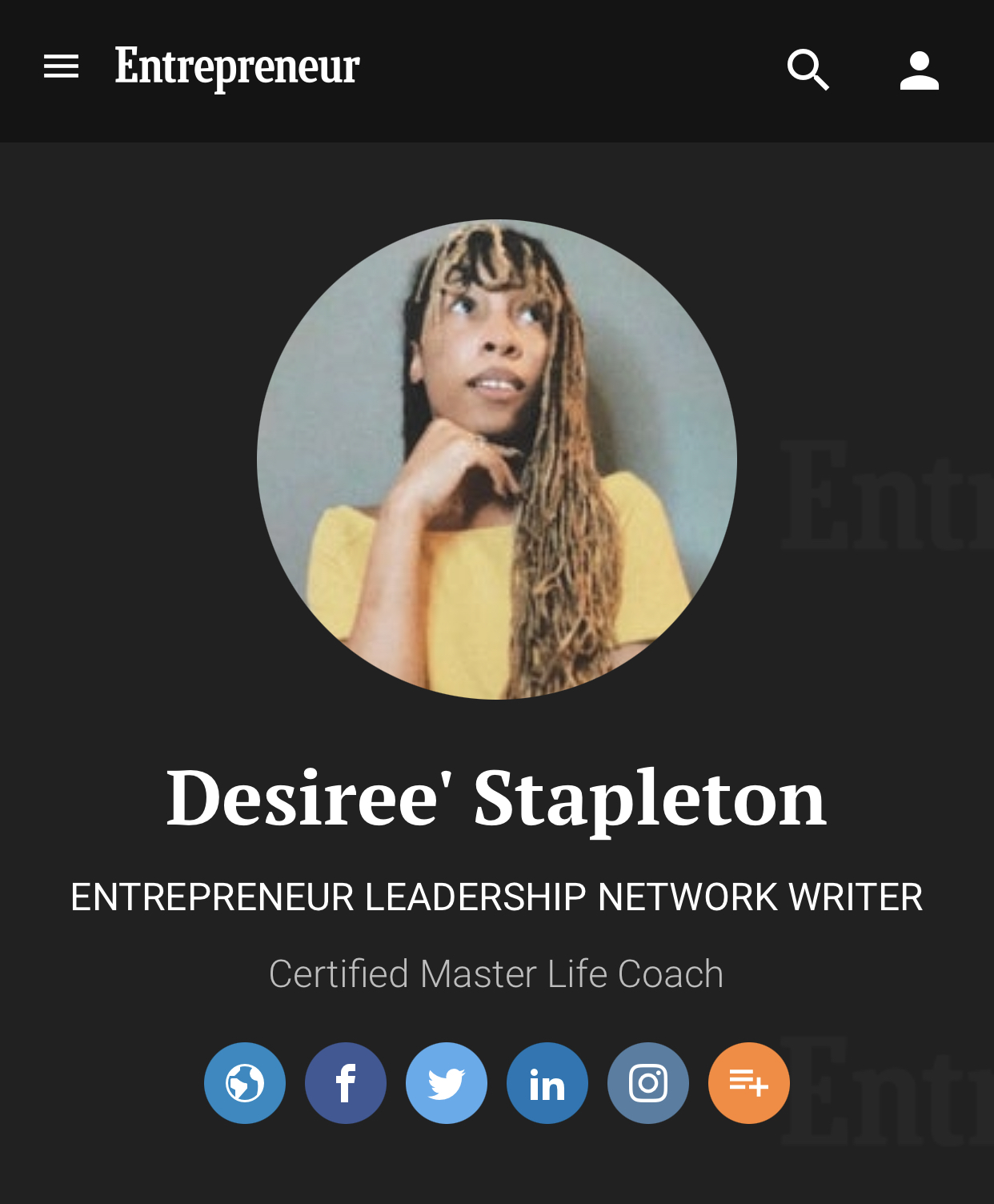 Check your inbox to confirm your subscription