Welcome to the Desiree' Stapleton "How To" Academy!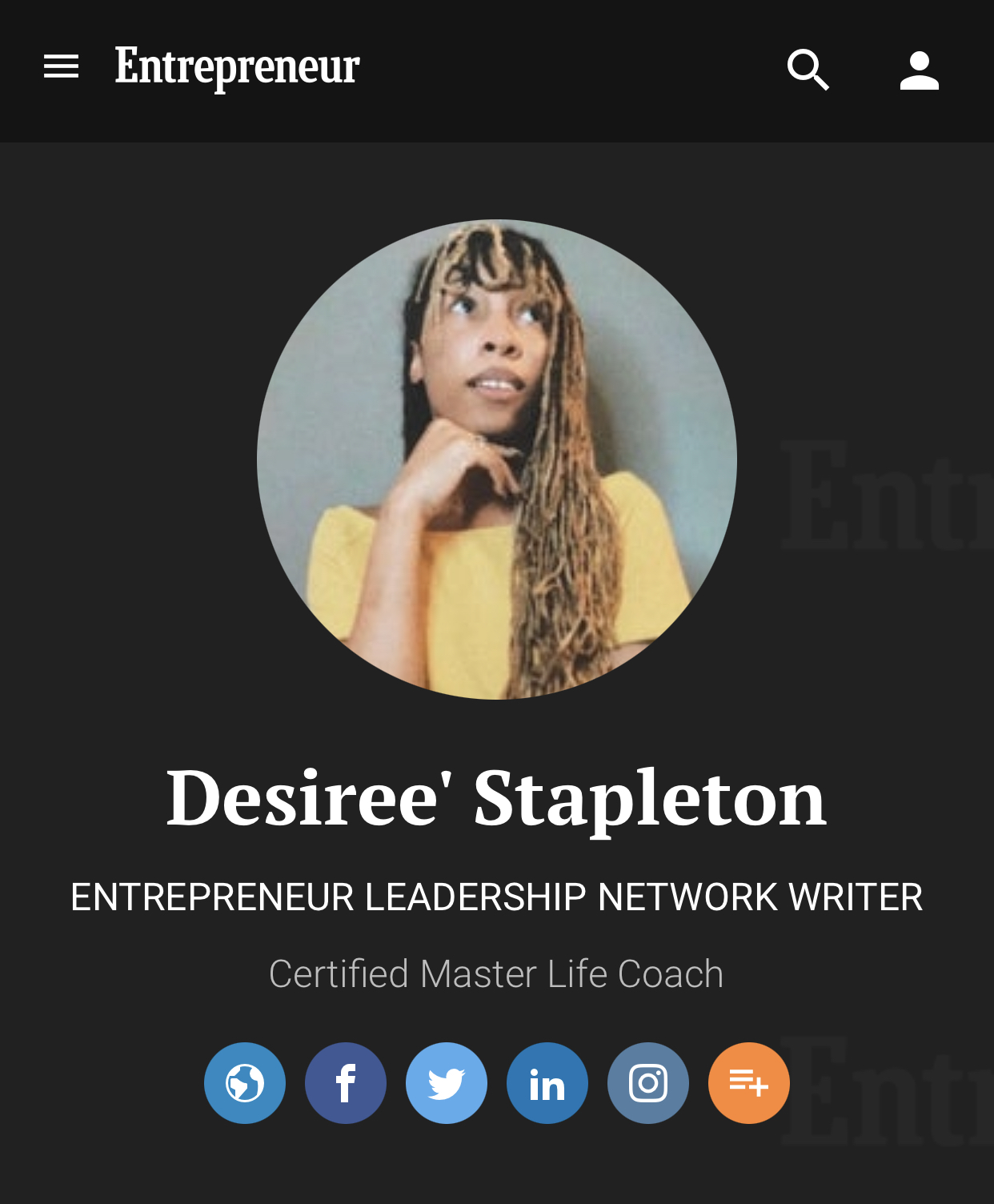 Desiree' is a Certified Master Life Coach, contributor for Entrepreneur.com, Author, and CEO that specializes in resilience training and goal fulfillment strategy.
She has been featured in numerous publications such as Yahoo Finance, Business Insider, NBC, FOX & CBS News, and is the owner of a consulting firm that provides every-day people with actionable steps to help them achieve their goals and enhance their personal growth and development.
She is also a Certified: Mindfulness, Happiness, Life Purpose, Goal Success, and 'standard' Life Coach and my goal is to help you do the 'internal' work to get the 'external' results". 📣🙌🏽 
More info and other services can be found at desireestapleton.com.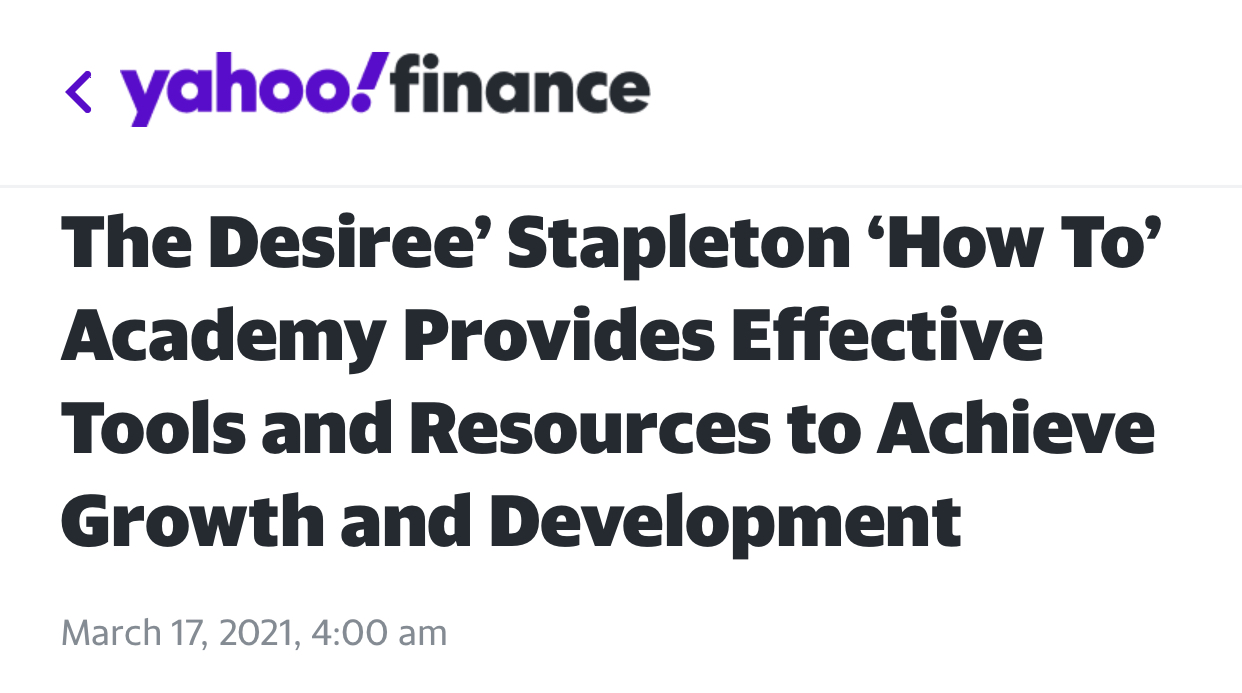 Check out the press for this academy on Yahoo Finance!
View press on our new 8-week 'Overcoming the Adversity' mastermind here!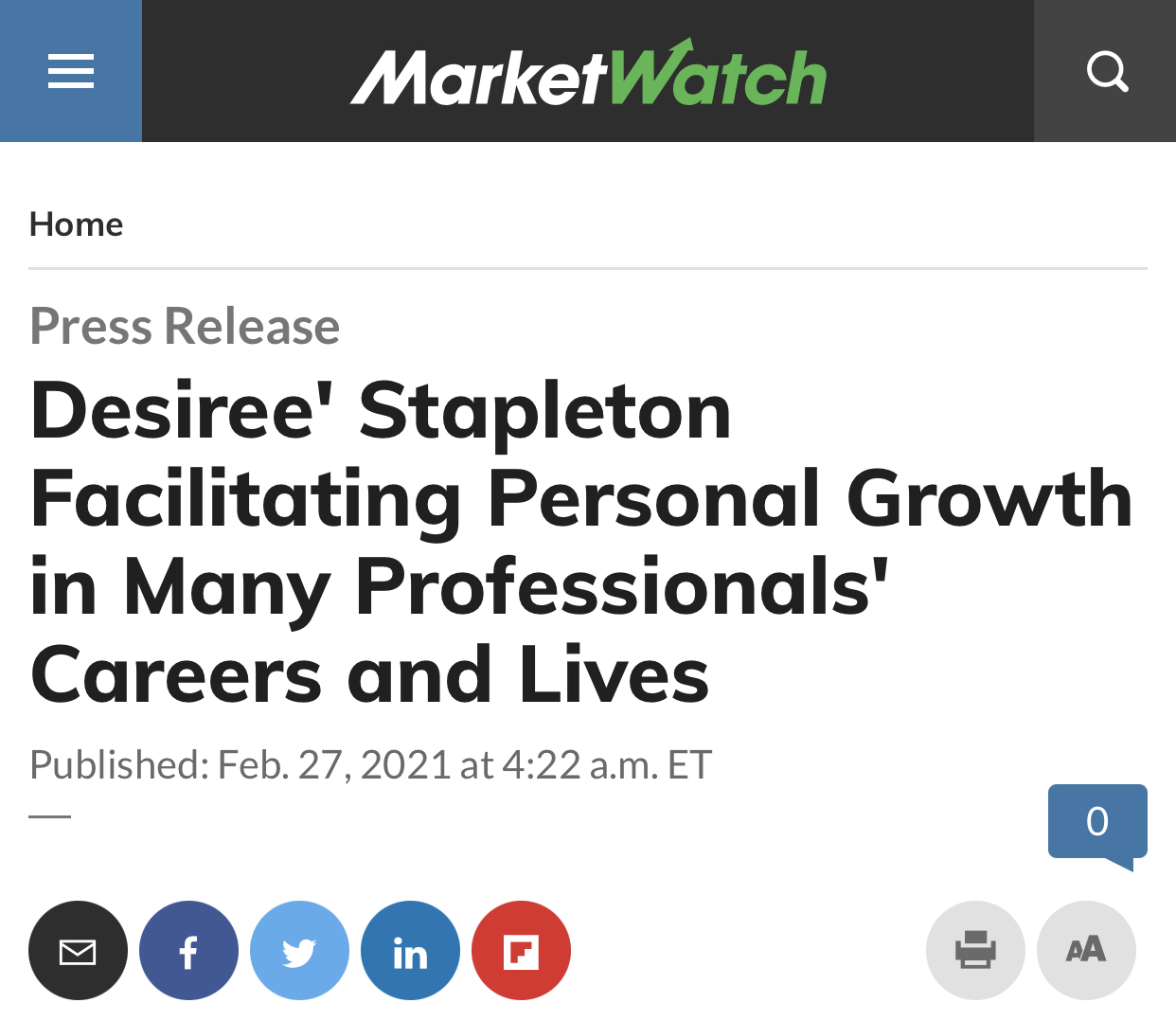 Check out the press for this academy on MarketWatch!
View press on our academy and courses here!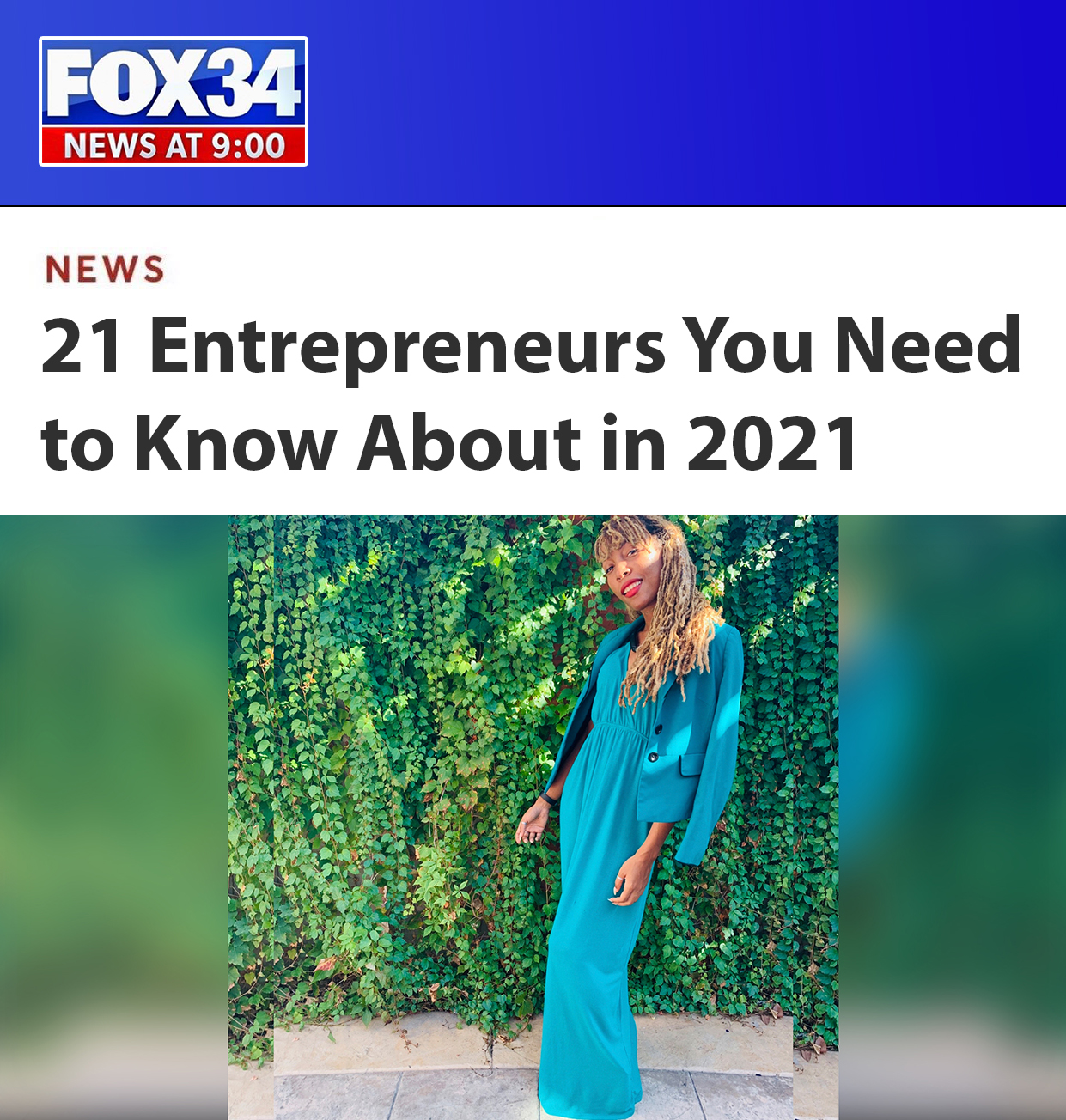 Desiree' Stapleton recognized in '21 Entrepreneurs You Need to Know About in 2021' feature
Check your inbox to confirm your subscription